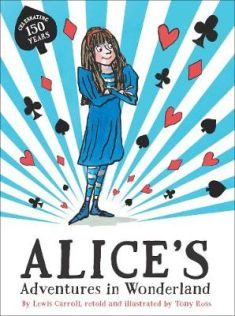 Things I liked.
1. I really like the book because it has so many exciting scenarios.
2. I really like the story of the book.
Things I think can be better.
1. In the first chapter the white rabbit comes and says "O dear!! O dear!! I am getting late." But while reading the book, I could not understand why was the white rabbit getting late.
2. In the end of the last chapter, Alice runs away. But where she go?
For both of the above points I think a better explanation in the book would make it more clear.
This book is great and I learned a lot of things from it. For example I learned new words and new meanings and most impotantly I learned to be happy with what we have.
I will give this book three stars out of five.
Dhunn